We provide innovative and progressive solutions to complex engineering challenges.
Download Brochure
One of my proudest achievements to date is our health and safety record of having no major accidents or incidents in over 40 years of trading. This single statistic is a reflection of our commitment to health and safety across all of our projects.

Olaf Sorensen
Chairman
As a mid-sized, progressive construction company, Sorensen offers all our clients a cost-effective, flexible, professional and personal service from an efficient, tightly-run organisation. Repeat and referral business has been key to our growth and success. This is achieved by on-time and safe delivery, attention to detail, delivery of quality and a collaborative approach to projects.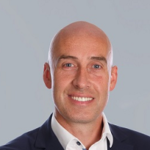 John Wallace
Managing Director
Sorensen Clients