Official opening of Nereda WWTP at Carrigtwohil
A new Wastewater Treatment Plant (WwTP) at Carrigtwohill, Co. Cork was officially opened by Cork East Fine Gael TD and Minister for State for Equality, Immigration and Integration, David Stanton on Monday 3rd October 2016. The contract for the construction of the treatment plant, which involved a circa €12 million investment by Irish Water, was awarded to a Sorensen – EPS Joint Venture partnership in June 2014.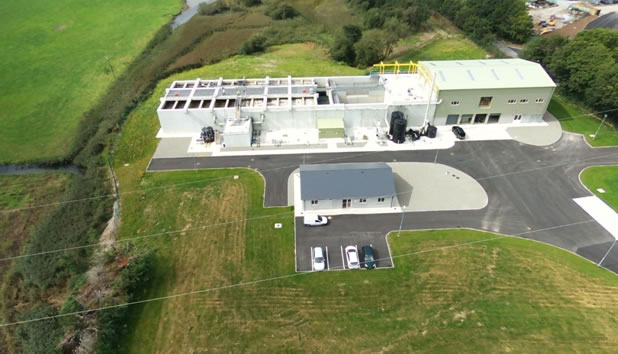 The plant is significant for a number of reasons not least the fact that it is the second plant in both Ireland and the UK to utilise the innovative Nereda biological treatment system. It can now treat waste for a population equivalent (PE) of 30,000 but has been designed to be able to double this capacity in stages.  The project also involved upgrade works to three outlaying pump stations and a 710mm HDPE 1.5 km marine outfall carried out by Sorensen.
Carrigtwohill WwTP was successfully handed over by Sorensen / EPS Joint Venture to EPS Operations on the 18th May 2016. The contract was completed ahead of time and on budget.
The Nereda process has made this plant a key learning center for Irish and international clients.  It is expected that as well as improved water quality and removal of existing health risks for the community, this new plant will unlock the capacity for further development in one of Cork's fastest growing satellite towns.
Commenting on the project, Minister David Stanton said: "The increase in wastewater treatment capacity will allow for continued, future growth in population and economic activity, as well as in towns such as Castlemartyr, Cloyne, and Killeagh."
Joshua Sorensen, Contracts Manager for Sorensen said: 'Sorensen and EPS are delighted to be involved in such an innovative and locally beneficial project and are looking forward to supporting the community through the operate contract duration.'