Project
Cobh Water Supply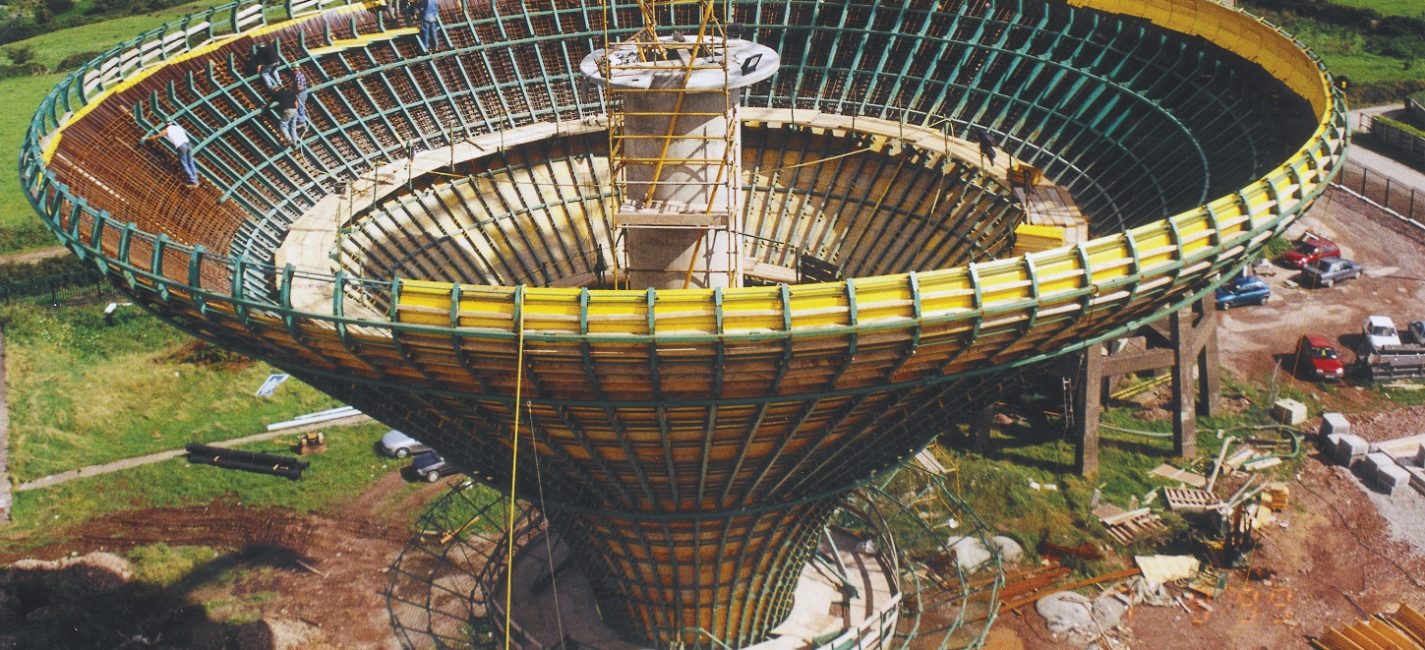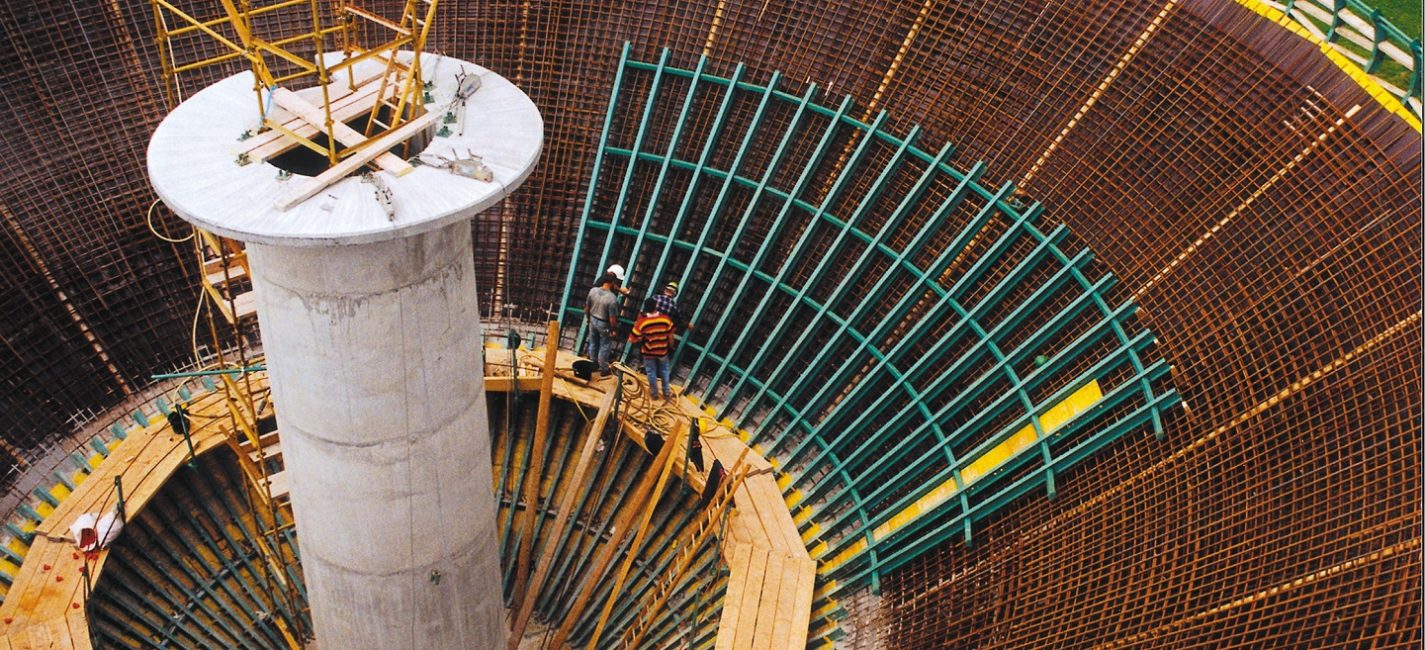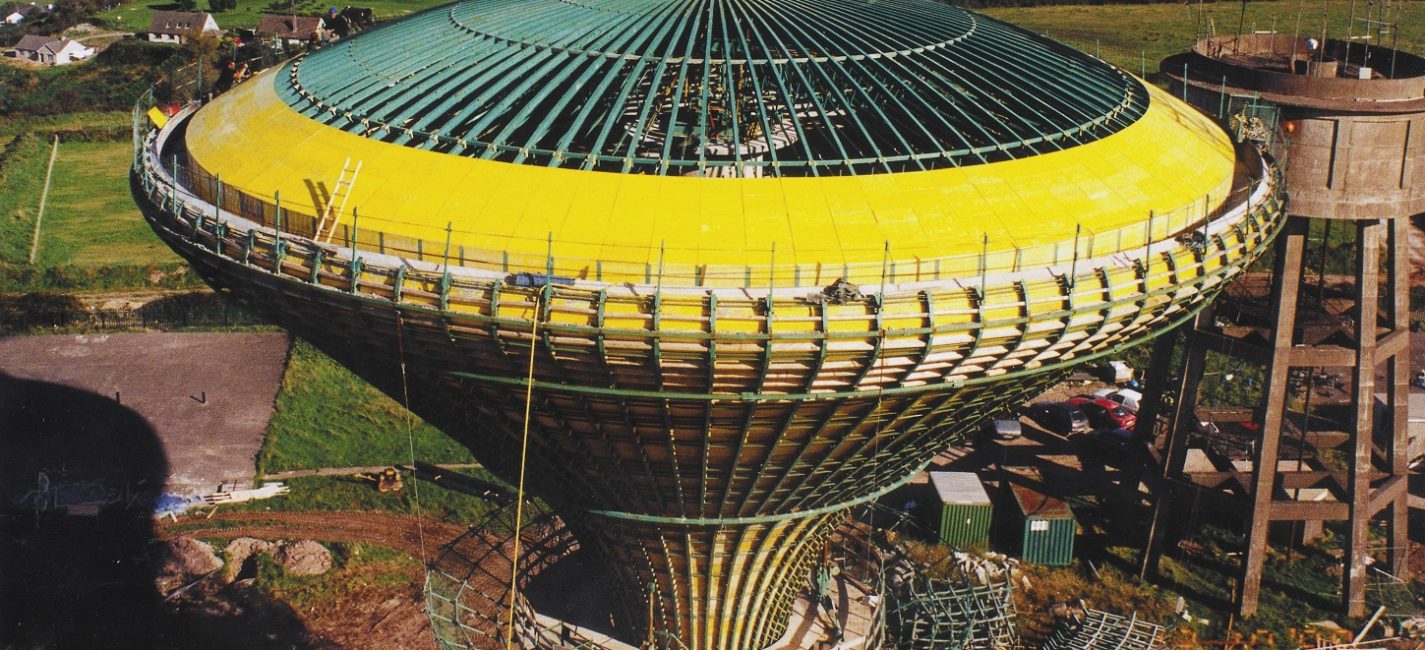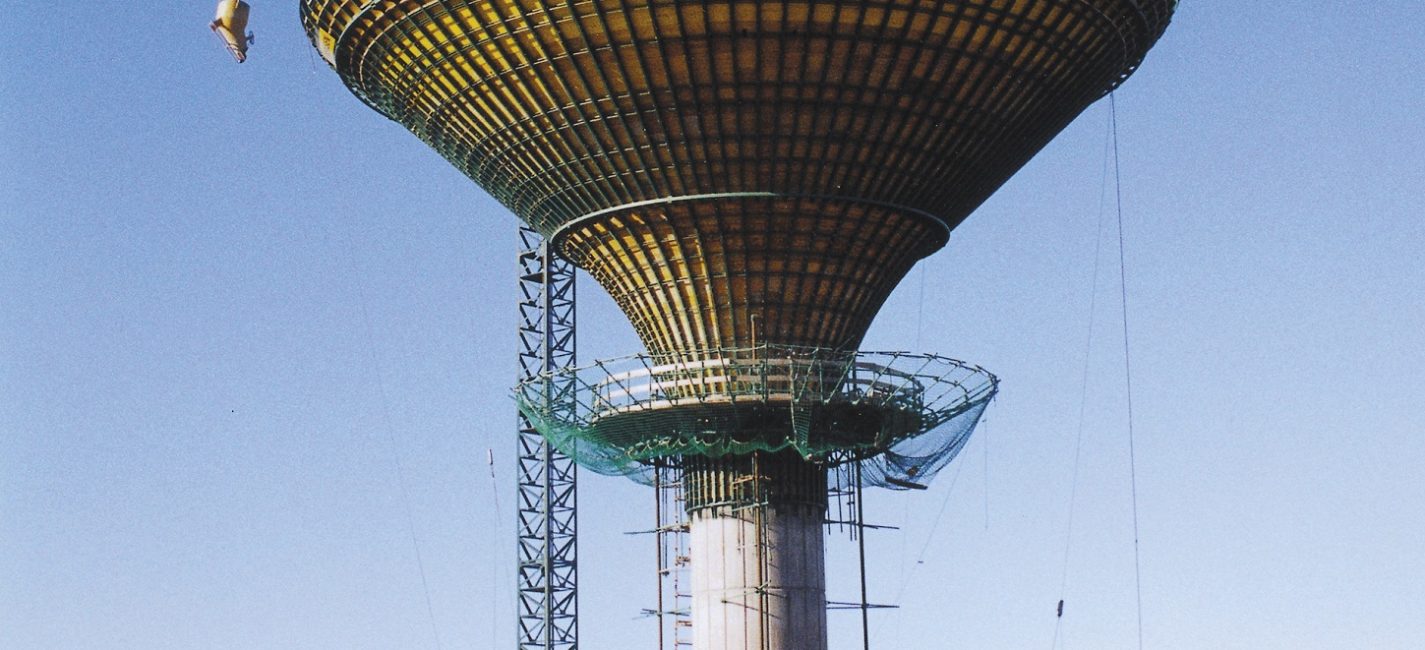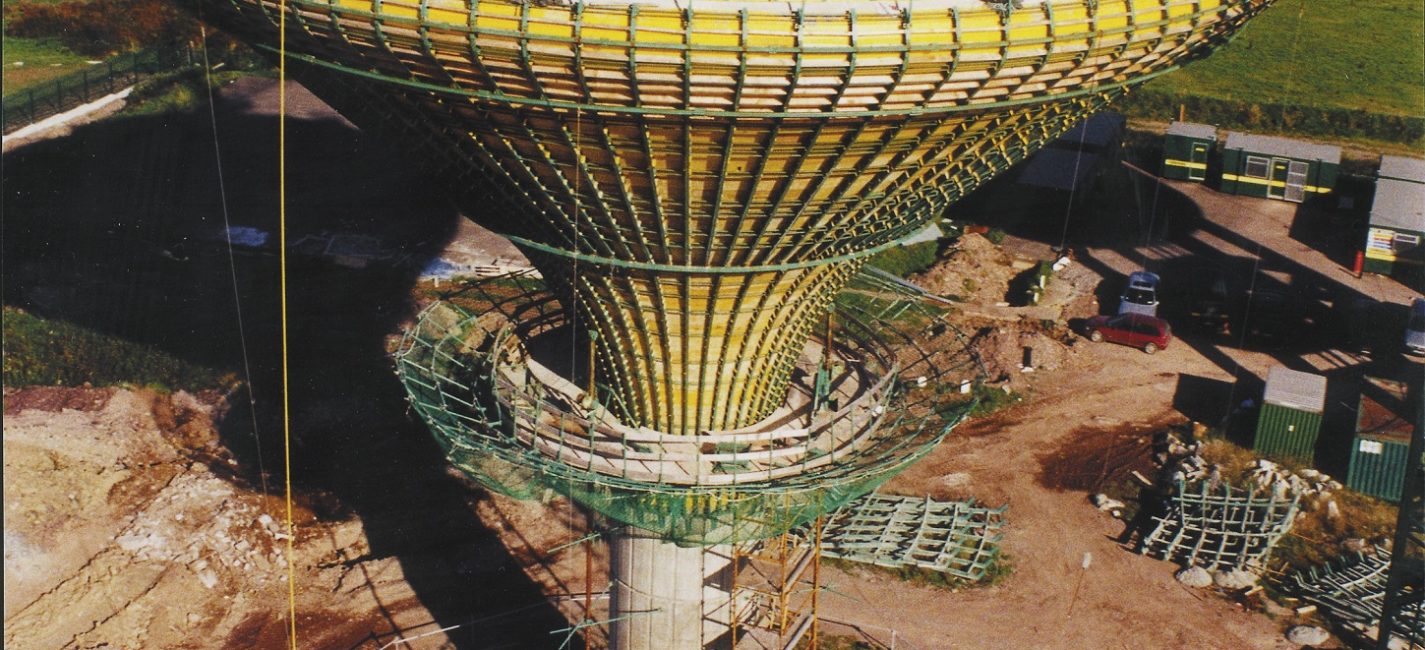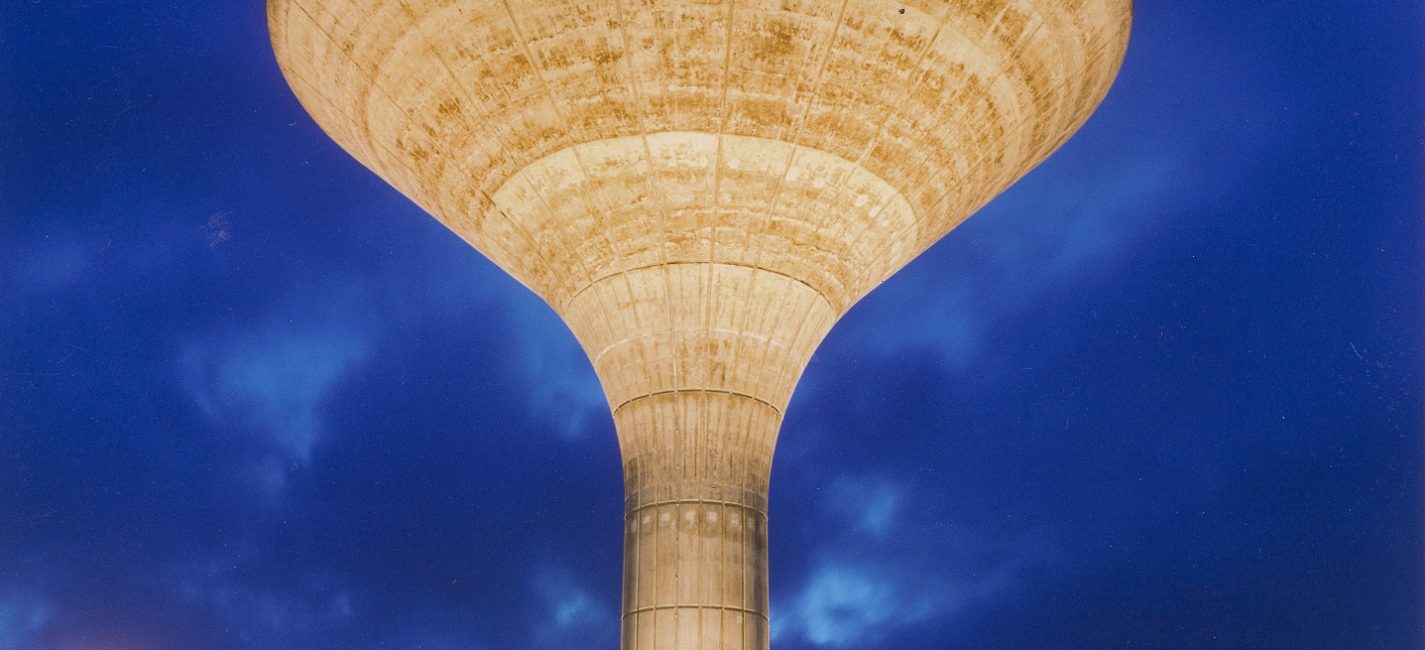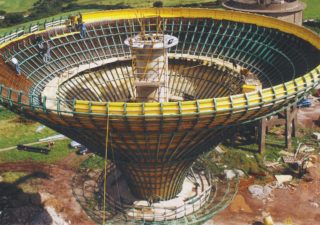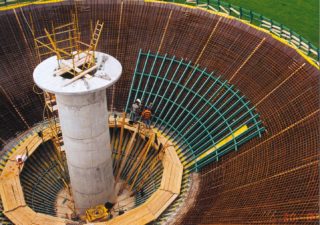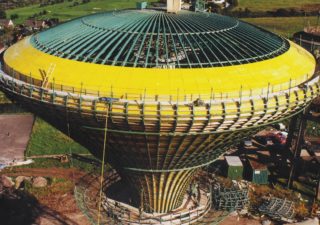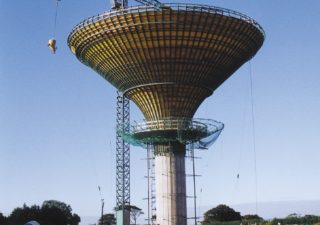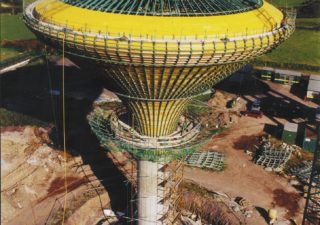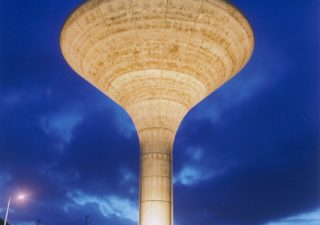 Cobh Water Supply
Client: RPS – M.C.O'Sullivan Consulting Engineers, Ballincollig Co Cork
General Description
This project involved the construction of a 2100m3 capacity reinforced concrete water tower and associated works. The outstanding feature of this project is the champagne glass shaped water tower. The Tension from bowel to stem is graceful curve; in addition a curved ring beam leads smoothly from the bowl to the domed roof. Emphasising the structures slenderness, 20vertical ribs were placed around the stem running up the ring beam.
Features
15m diameter cylindrical reinforced concrete foundation 3m thick.
Stringent control measures to prevent excessive thermal gradients occurring due to the heat of hydration.
Sorensen designed & erected the specialist for this complicated structure.
Supporting overhanging formwork to the underside of the bowl.
Working at heights up to 55meters.
The Safety implications of this project were a major consideration.
Installation & commissioning of large diameter water pumps.
Sorensen Clients